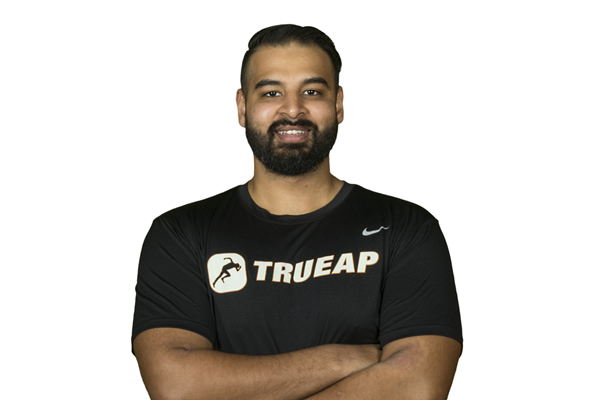 BABU GHUMAN, NASM-CPT, NCSF
Babu Ghuman first joined True AP as a Sports Performance Coach because of the educational opportunities for staff and the philosophies that True AP implements in their system of training. He knew that he wanted to be in a work environment that aligned with his own principles and truly taught their clients – rather than just train them, and True AP was a perfect match.
Babu attended Centreville High School in Clifton, Virginia, where he was involved with basketball and football. After graduation, he attended Montgomery College where he played on the Junior college basketball team. He continued with his training and education at the National Personal Training Institue (NTPI) where he learned anatomy and the fundamentals of personal training. Through NTPI, he received his NASAM-certification and NCSF-certification and became an official personal trainer.
Babu has a passion for not only training young athletes but teaching them skills on and off the field. He enjoys the relationships he is able to build with his clients and witnessing the successes they experience due to their hard work and determination.
When Babu is not at work, he aspires to continue making his family proud of the work he does. He also enjoys playing basketball, flag football, spending time with friends, and is even a DJ for private events on weekends.