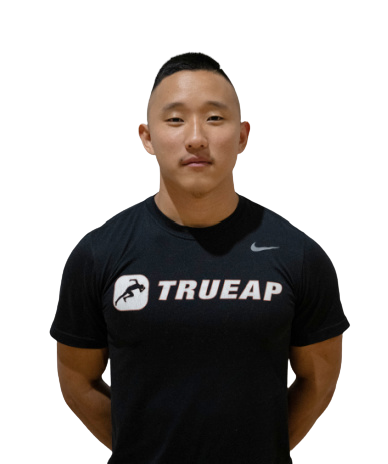 Chan first joined the True AP family as a young athlete at Westfield High School in Chantilly, Virginia, where he participated in football, wrestling, and powerlifting. During his school years, he earned 1st place in the 74g weight class multiple years in a row, finishing with national qualifying totals. In November 2018, Chan returned to True AP as a Sports Performance Coach in the hopes of inspiring the next generation of athletes.
With his many years of training, and numerous certifications, Chan has made a name for himself in the sports and fitness world. He is an ISSA certified trainer, and holds multiple awards showcasing his athleticism and knowledge of the fitness industry. He also has a strong passion for bringing up young athletes to help them achieve their goals, both on and off the field or court.
When Chan is not training athletes (or himself), he enjoys fishing and playing Call of Duty and Madden.