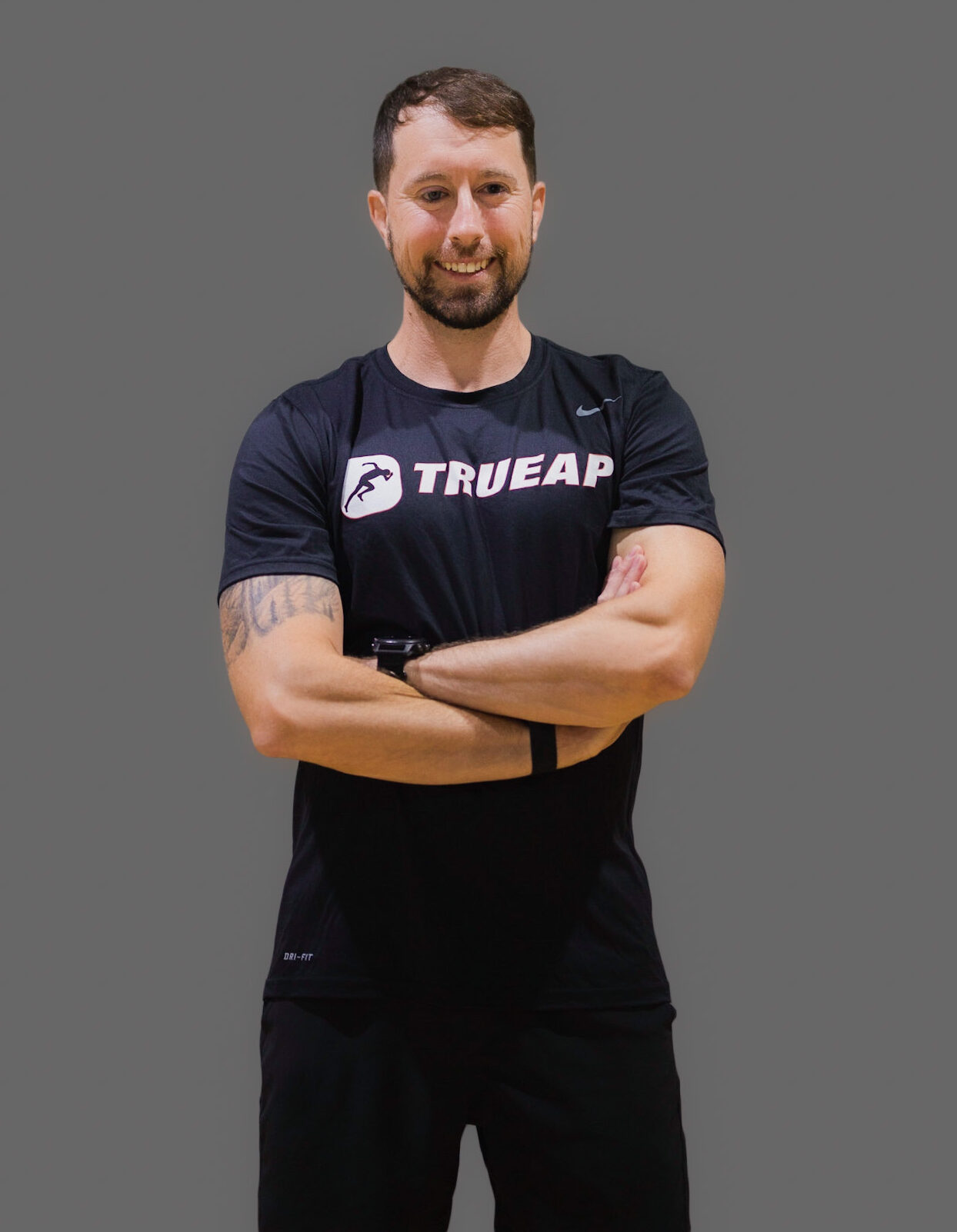 Chris Clark joined the True AP team in the summer of 2017 as a Sports Performance Coach with the desire to help young athletes become their best.
Chris grew up playing every sport he possibly could. In high school, he narrowed his focus to cross country, basketball, and track. He received a track scholarship to the California University of Pennsylvania, where he earned five-time NCAA D-2 All American recognition in distances from 3k up to the 10k. He also held a top 100 world ranking in indoor track and ran in two USA Track and Field Championships. He earned his BS in Secondary Education Biology, his MS in Exercise Science, and became a certified personal trainer from the National Association of Sports Medicine (NASM). Upon graduation, he earned a contract with Reebok training group in North Carolina, running professionally for three years. During that time, he hit qualifying time standard for the Olympic Trials, and in 2012, he ran in the Olympic Marathon Trials.
He's not just a successful athlete – he's also an incredible coach and educator. Along with his work at True AP, Chris is a science teacher and track coach at Atholton High School. Chris currently coaches 2 County and Regional Championship Track Teams and has Coached 25+ athletes that advanced to New Balance HS Nationals as well as College Scholarship Sprinters. No matter his role, Chris has a deep passion for positively contributing to young athletes' growth and loves when he can help them achieve their goals.
When Chris is not working with young athletes, coaching award-winning high school teams, or teaching science, he enjoys spending quality time with his wife, Jillian and daughter, Zoe. He has his Brazilian Jiu-Jitsu blue belt and is continually pushing himself in his own strength and conditioning.