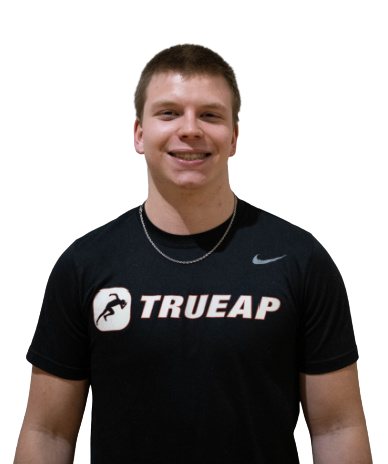 Garrett joined the True AP staff in 2021 as a Sports Performance Coach. In his youth, Garrett was a multi-sport athlete who competed in baseball, football, lacrosse, and swimming, serving as a captain of the Westfield High School swim team his senior year. Garrett is currently enrolled at Northern Virginia Community College with a plan to transfer to James Madison University soon to complete his degree in Exercise Science.
Garrett is a Certified Personal Trainer through the National Association of Sports Medicine (NASM) and takes pride in his ability to foster strong personal connections with the athletes he trains.
When he's not coaching, Garrett enjoys spending time in the great outdoors connecting with nature. He is currently training to compete in weightlifting.