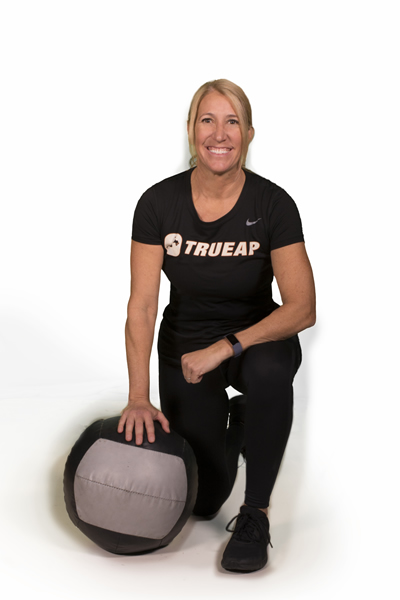 KATIE OVERBAUGH
Office Manager/Sales Assistant
Katie Overbaugh joined our team in October 2019 as Office Manager and Sales Assistant, using her business, sales, and customer service skills to positively impact True AP.
Katie was involved in numerous sports growing up, including basketball, track, volleyball, golf, and kickboxing. She is a natural in any sport she has been involved in, even receiving an All-Tournament Player award for averaging (5) 3-point shots per game in multiple games. Earning her business degree has allowed her to blend her love for sports and tenacity for business into a thriving career.
As a former athlete, Katie's passion is seeing the growth our athletes experience at True AP, both on and off the court or field. As a mom of aspiring young athletes, she knows how important it is to have access to well-rounded and individualized training – which just so happens to be our specialty at True AP!
When she is not bringing smiles to everyone who walks through our doors, she is busy with her children's sporting events, and instilling the same fire and drive in them that she had herself as a young athlete.