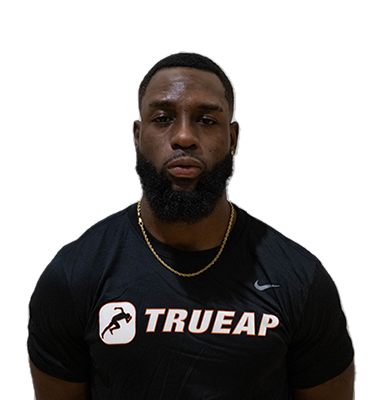 Roland is a performance expert at True Athlete Performance. As a former TrueAP athlete who later went on to play football at Shepherd University, Roland has a deep understanding of what athletes need to succeed and how TrueAP can help athletes achieve their best on and off the field.
Roland has a plethora of coaching experience, having worked as a personal trainer and as a freelance performance coach for multiple years. He also served as a coach with House of Athletes during 2021 & 2022 NFL off-season training and helped athletes prep for the 2022 NFL combine. Roland is Certified Personal Trainer (CPT) and Performance Enhancement Specialist (PES) certified through National Academy of Sports Medicine (NASM).
Roland takes pride in helping athletes reach their potential and watching athletes grow and get better. In his free time, he enjoys working out, reading, running and hanging out with family and friends.