TrueAP is here to help athletes return to sports safely after the COVID-19 shutdowns.
The Impact of COVID on Sports
Sports have taken a big hit in 2020. Time off from school and league play has impacted performance and conditioning. Many athletes have been working hard on their own but have faced significant limitations in where and how they train. Athletes are falling behind on their goals.

It's Time to Return to Play…the Right Way
We're here to help. From setting the athlete's foundation, to creating an ongoing training program, TrueAP's 13-page Return to Sport Safely Guide helps athletes and coaches understand the injury risks and offers strategies to ensure long-term success.
Our guide shows coaches and athletes how they can resume sports to reduce the incidence of injury AND maximize performance goals. Based on research, the guide covers:
Injury Risks
Strategies to Reduce Injury
Process for Returning
Downloadable Resources on Sleep, Hydration, Nutrition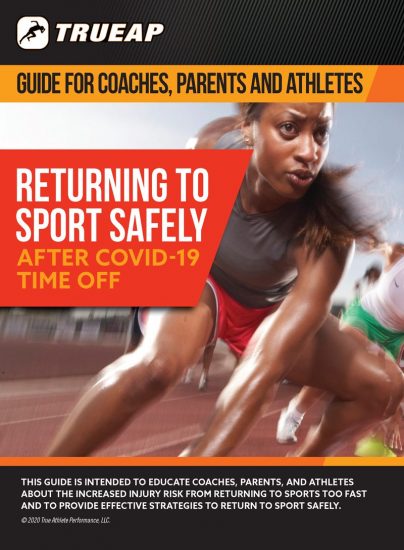 Fill out our short form to get your copy of our Return to Sport guidebook now: