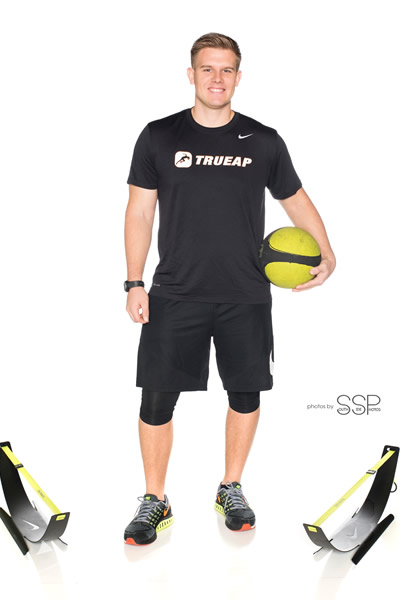 Josh is a husband to Jennifer, father to Makayla and Haleigh, coach and business owner. He is currently the head strength & conditioning coach for the basketball program at Bishop Walsh School and the Vice-President of True Athlete Performance. He began playing sports at an early age with soccer and baseball and then expanded into football and basketball, even wrestled for a season or two. At Smithsburg high school, he focused primarily on football and baseball, and baseball in college. Originally he felt that being a physical therapist was his calling – until he was exposed to strength & conditioning and performance training while interning under Rob Rose, President of TrueAP. From that point forward, he knew this was the career he wanted.
From intern, to assistant performance coach, to lead performance coach, to site director, to current Regional Director and Vice-President – Josh is thankful to be able to combine his passion of performance training with his love for having a positive impact on young people. He has devoted the majority of his career to training multi-directional speed and he's been performance coach and consultant for 50+ high school teams spanning football, soccer, volleyball, basketball and lacrosse. Daniels is graduate of Eastern Nazarene College with a Bachelor of Science degree in Exercise Science and he is certified through the National Strength and Conditioning Association (NSCA-CSCS).
He wants to be remembered as an honest, ethical, hardworking guy who gave people good value.