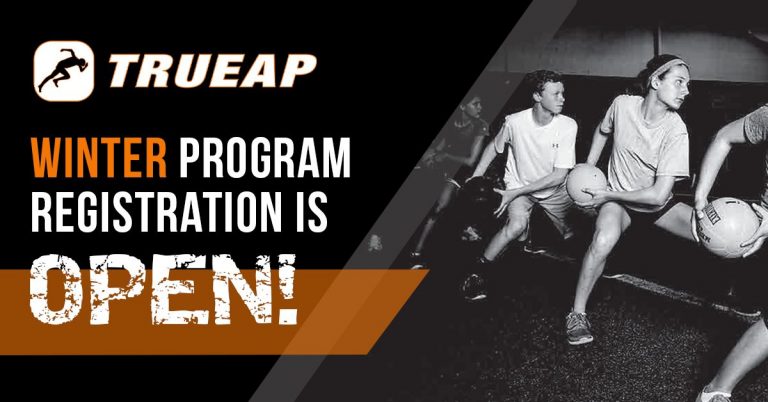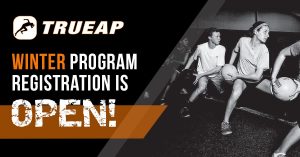 Tis' the season to register your young athlete for TrueAP's Winter Sports Program Training!
At True Athlete Performance, we are committed to improving athleticism and confidence by providing a safe, fun, skill-based experience for athletes ages 8 to 18. Our training programs offer athletes an edge in abilities, and work on improving their all around skill-base. By offering different time frames, and limiting the number of attendees, we are able to work with athlete's schedules and still provide personalized training. 
We break our Performance Training programs into three separate groupings, based on age range. Athletes of all sports and skill levels are welcome, from beginner to advanced. Every athlete that walks through our doors will receive high-quality coaching and leave with an increased skill level and sense of confidence in their abilities. 
PROGRAM TIERS:
YOUTH

– Designed for ages 8-10, this program creates the foundation for coordination and athleticism. Learning how to train, athletes will gain an increase in confidence through proper body mechanics, running technique and body weight exercises in a positive environment.

MIDDLE SCHOOL ATHLETE –

Designed for ages 11-13, this program progresses to more athletic movement with an increased emphasis on power and speed, age-appropriate weightlifting, and overall movement quality.

HIGH SCHOOL ATHLETE

– Designed for ages 14-18, this program helps to develop high-level power and strength, and implements advanced speed and agility drills.

How do you know if you should register your child for this training? 
If your athlete is… 
not afraid of a little hard work, 

willing to invest 2-3 hours a week for 6 weeks, and 

wanting to bring their performance to the next level
… then it's time to register for Winter Sports Performance Training! 
TrueAP's Winter Sports Program Training
is offered at the following locations: