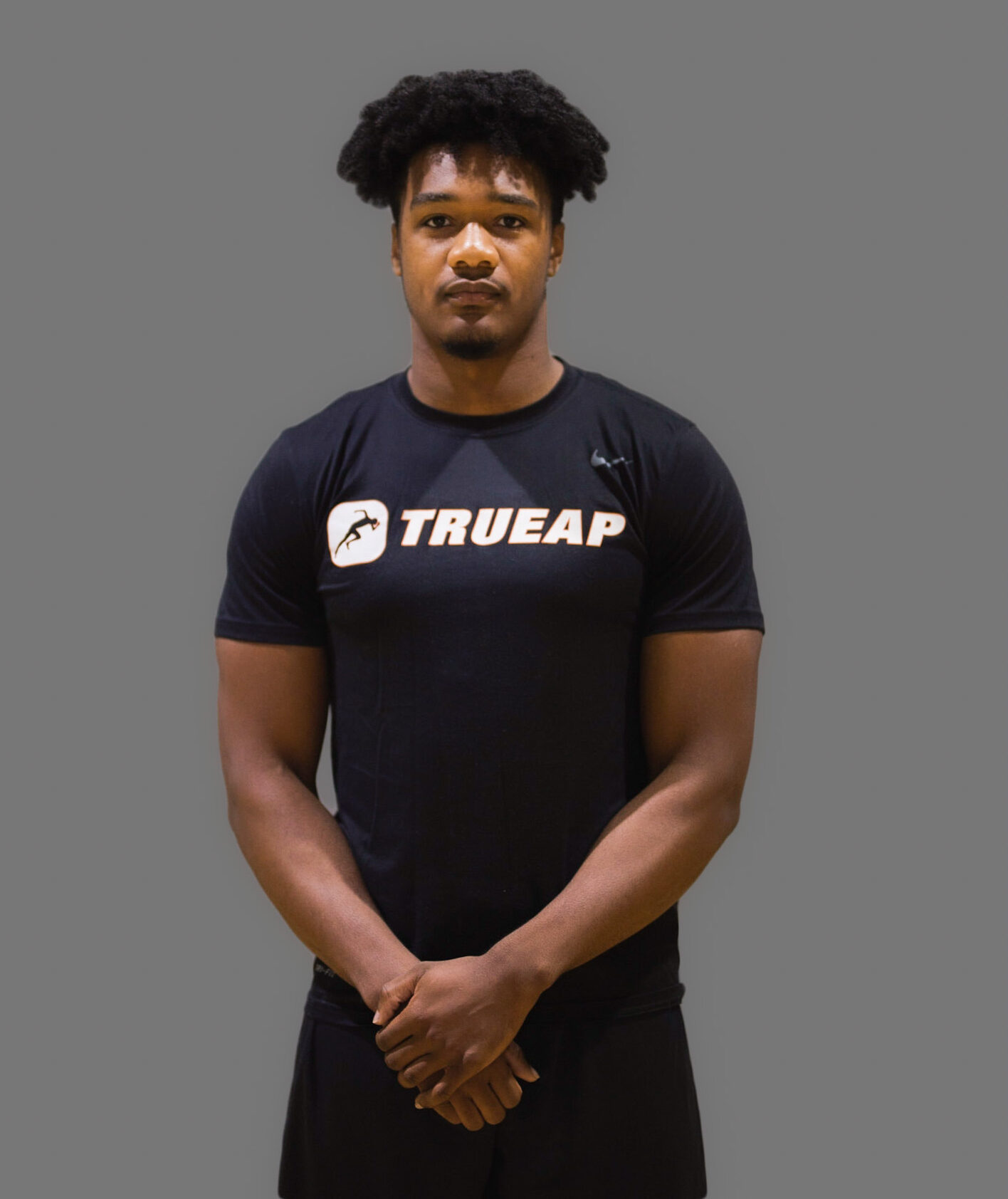 Terrence Warfield joined TrueAP in July 2020 as a Sports Performance Coach after being a student with TrueAP in high school. He became inspired during that time by his own athletic improvements while being trained under TrueAP leadership that he knew he wanted to help young athletes the same way he was helped.
Terrence was an avid athlete while attending Frederick High School, participating in track and field and football. He received multiple leadership awards as well as qualified for states twice. After graduation, he went on to study computer science at Frostburg State University and cybersecurity and IT at Towson University while also completing a degree in exercise science. He is currently preparing for the NSCA-CSCS certification exam with the hopes of becoming a certified strength and conditioning coach and nutritionist.
Being around sports and in leadership positions for many years, Terrence always found fulfillment helping his teammates improve both on and off the field. He finds immense clarity whenever he is in the gym or on the field and is passionate about working with athletes to help them track and achieve their personal and athletic goals.
When he isn't working at TrueAP, he plays football with his semi-pro and flag football teams, lifting, and finding every opportunity to get out and get active.